WATCH WHALES AND DAUPHINS IN NICE, French Riviera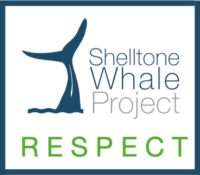 Observation of whales, dolphins and sperm whales in Nice, Côte d'AzurA small group (max. 8 passengers). A more intimatesofter, in conscienceShare the experience!
From May to November, at off Nice, in the heart of the Pelagos marine mammal sanctuaries, we meet "resident" cetaceans, whales, dolphins, sperm whales, pilot whales and others, as there are about ten species of cetaceans living in the Pelagos sanctuary where we work.
Excursions between 20/10/2022 and 31/03/2023 : we on Saturday, Sunday and Monday, departure at 10h back to 15h. The departure is from the port of Beaulieu sur mer.
Excursions from 01/04/2023 we are going out day-to-daydeparture at 9h back to 16h. The departure is from the port of Beaulieu sur mer.
We are not tourism professionalsAs researchers, we welcome you on board to share our experience.

We are an association under the French law of 1901, recognised as being of general interest for its scientific research on cetaceans and its environmental actions in the marine environment in the Pelagos Sanctuary.
We do not guarantee the presence of animals during our outingsIt is impossible. Of course we do our best to find them, but if you think you can't handle your frustration in case we don't observe any, then you'd better not come with us to our mission.
We are setting up a geo-referenced database and acoustics of all cetaceans encountered in the Pelagos sanctuary off Nice. Your participation in our sea trips helps to finance our research. We only take on board people who are in a good mood. Take a look at the animals we are currently seeing by clicking on the button below.
RATES
Participation in the cost of a day at sea from 9am to 4pm:
PROMO winter : 90

Euro

per adult and 70

Euro

for

children, for an excursion between now and 31 March 2023. Departure 10:00, return 15:00

130 Euro per adult and 90 Euro per child under 12 from 01/04/2023
BOOK YOUR SEA TRIP IN NICE
1 - Click on the date of your choice
2 - Validate the number of adults and children.
3 - Payment is made online by credit card.
4 - You will immediately receive your boarding ticket by email.

Payment by credit card 100% secured on this site.
FREQUENTLY ASKED QUESTIONS
You did not find the answer to your question? Do not hesitate to contact us by e-mail by going to this page CONTACT.
THE CREW THAT ACCOMPANIES YOU AT SEA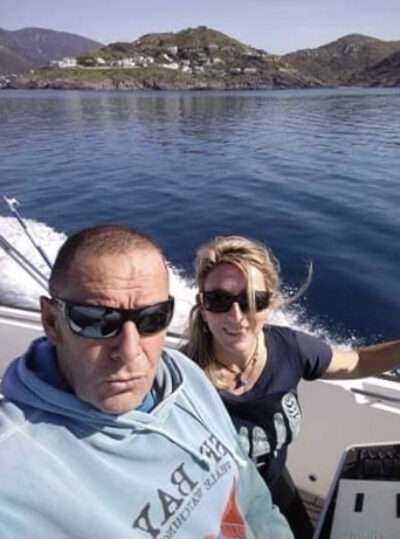 Lori, your guide with Pierre Lavagne de Castellan during his Shelltone Whale Project training.
Dolphins often come near the boat and play with us...
Welcome aboard the Cetacean, a magnificent 13-metre sailing boat, our silent boat offers a beautiful proximity with the animals, very stable and comfortable. And you will never be crammed on our boat?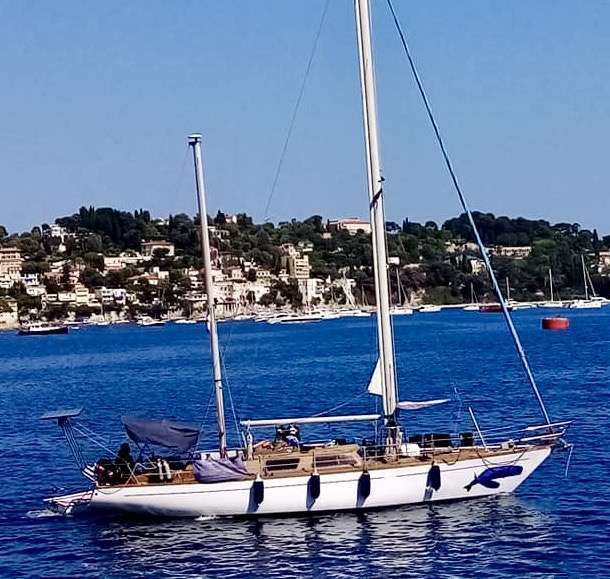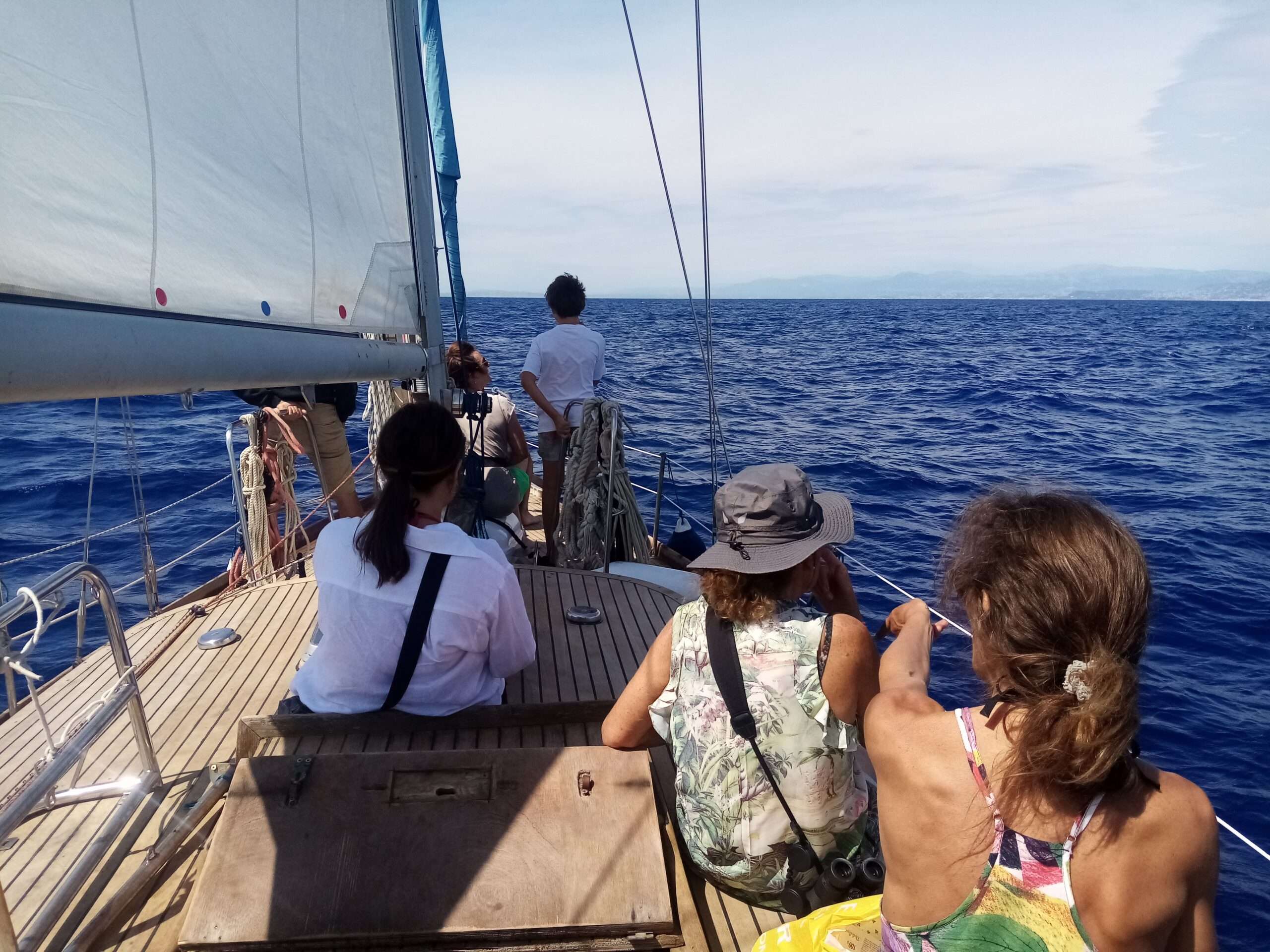 A spacious and comfortable boat for the 12 passengers (maximum) to observe the animals up close.
Dolphins, sperm whales, whales, orcas come to swim near our home port, Nice, on the French Riviera.
The Shelltone Whale Project has developed a cetacean approach protocol, which is applied on every trip to the Mediterranean whales, dolphins and sperm whales within the Pelagos Marine Sanctuary.
Our observation protocol is governed by simple principles:
Our daily trips to the sea to conduct our research have enabled us to establish a climate of trust with the whales, sperm whales and dolphins of the Côte d'Azur, who alone decide to interact with humans in a calm, serene atmosphere.

On each trip, we use our hydrophone (underwater microphone) and we decipher the sounds heard in the sea, whale songs, sperm whale codas, dolphin whistles and pilot whales of the French Riviera. These sounds, heard live, allow us to decide on the orientation of the boat to give us the best chance to observe the animals.

A unique experience, a scientific, ecological and educational approach, based on the principles of non-intrusion and mutual respect for the dolphins, sperm whales and whales of the Pelagos Sanctuary in Nice Côte d'Azur.
PHOTOS TAKEN FROM THE BOAT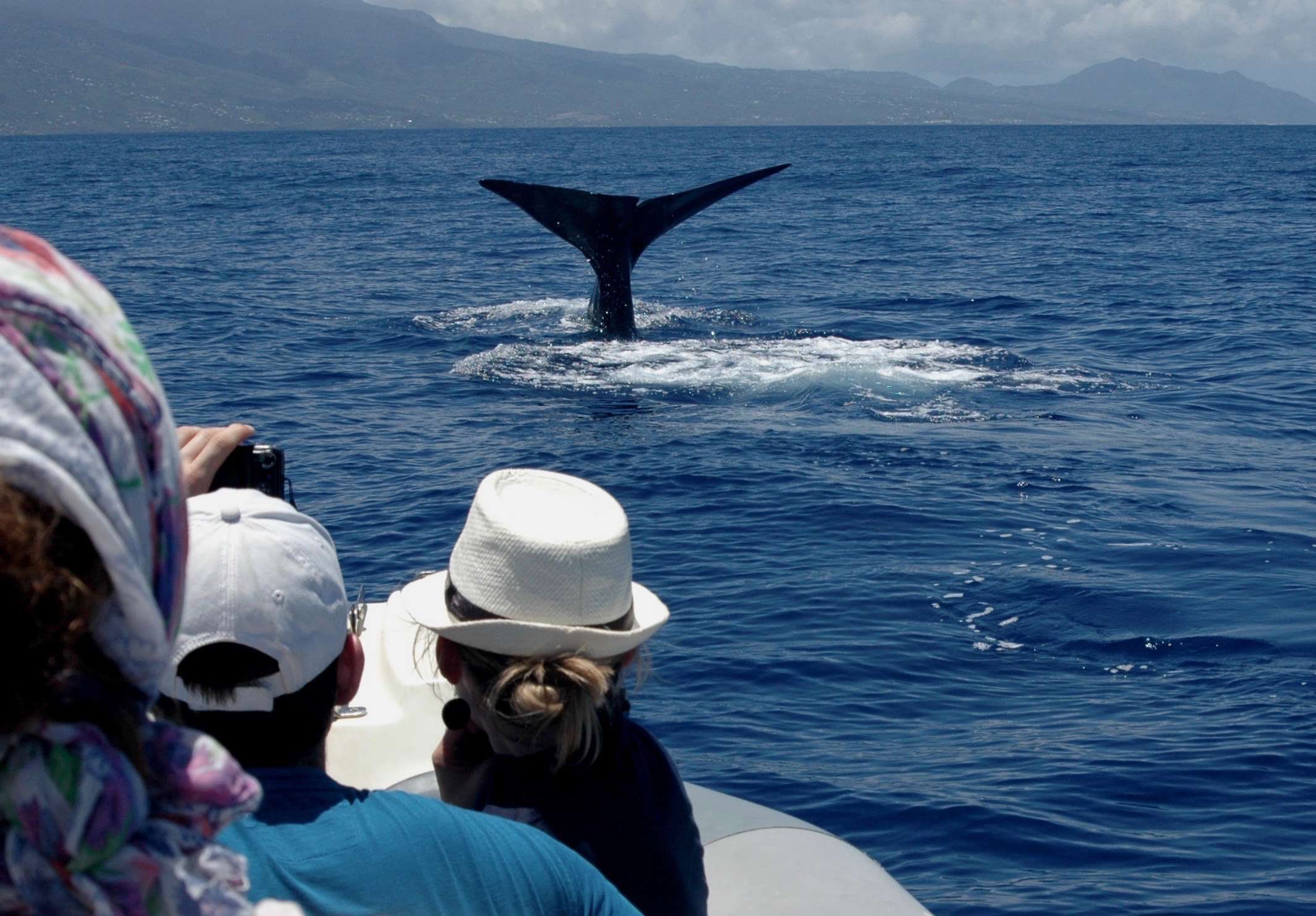 A sperm whale sounding out...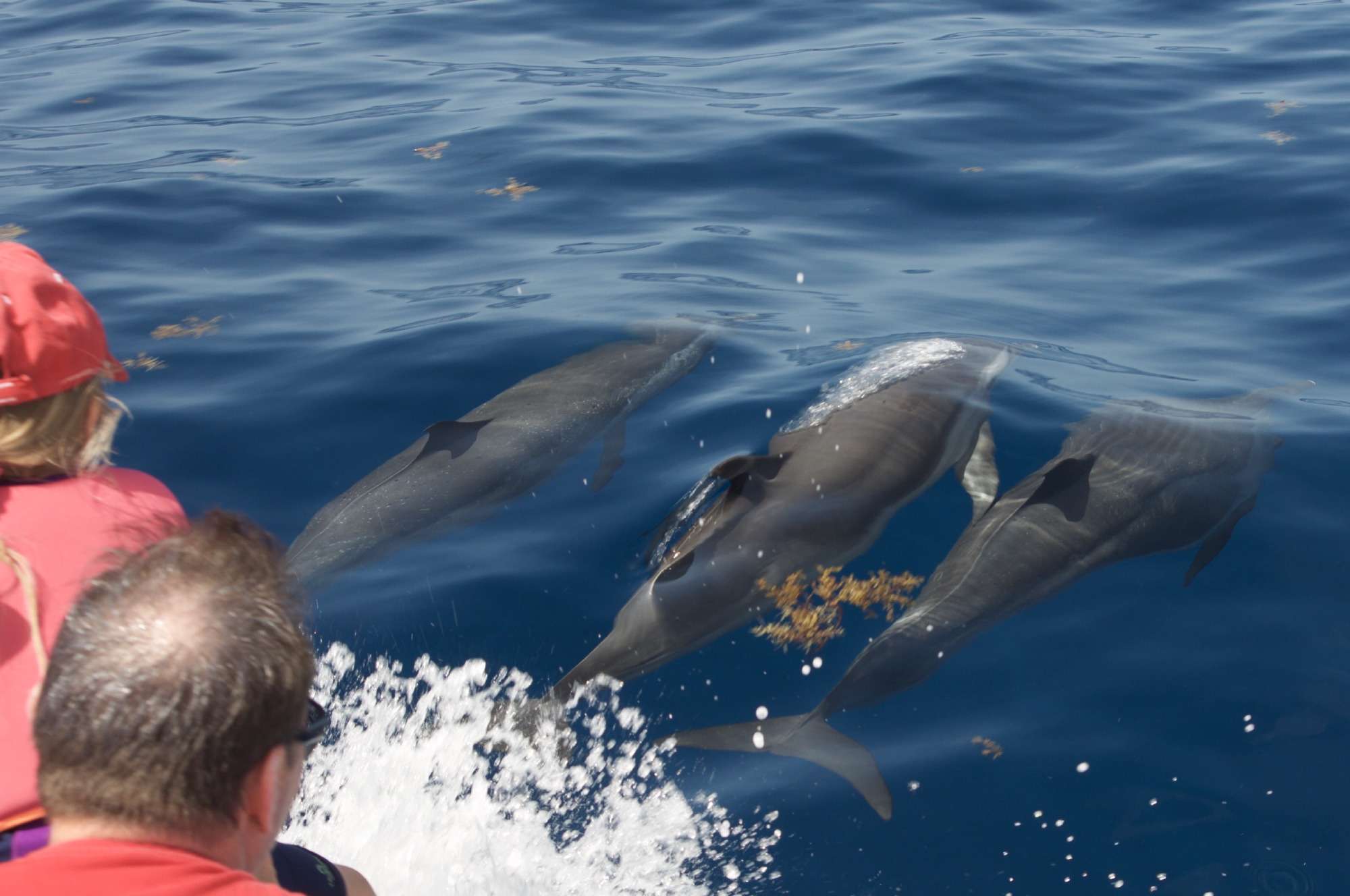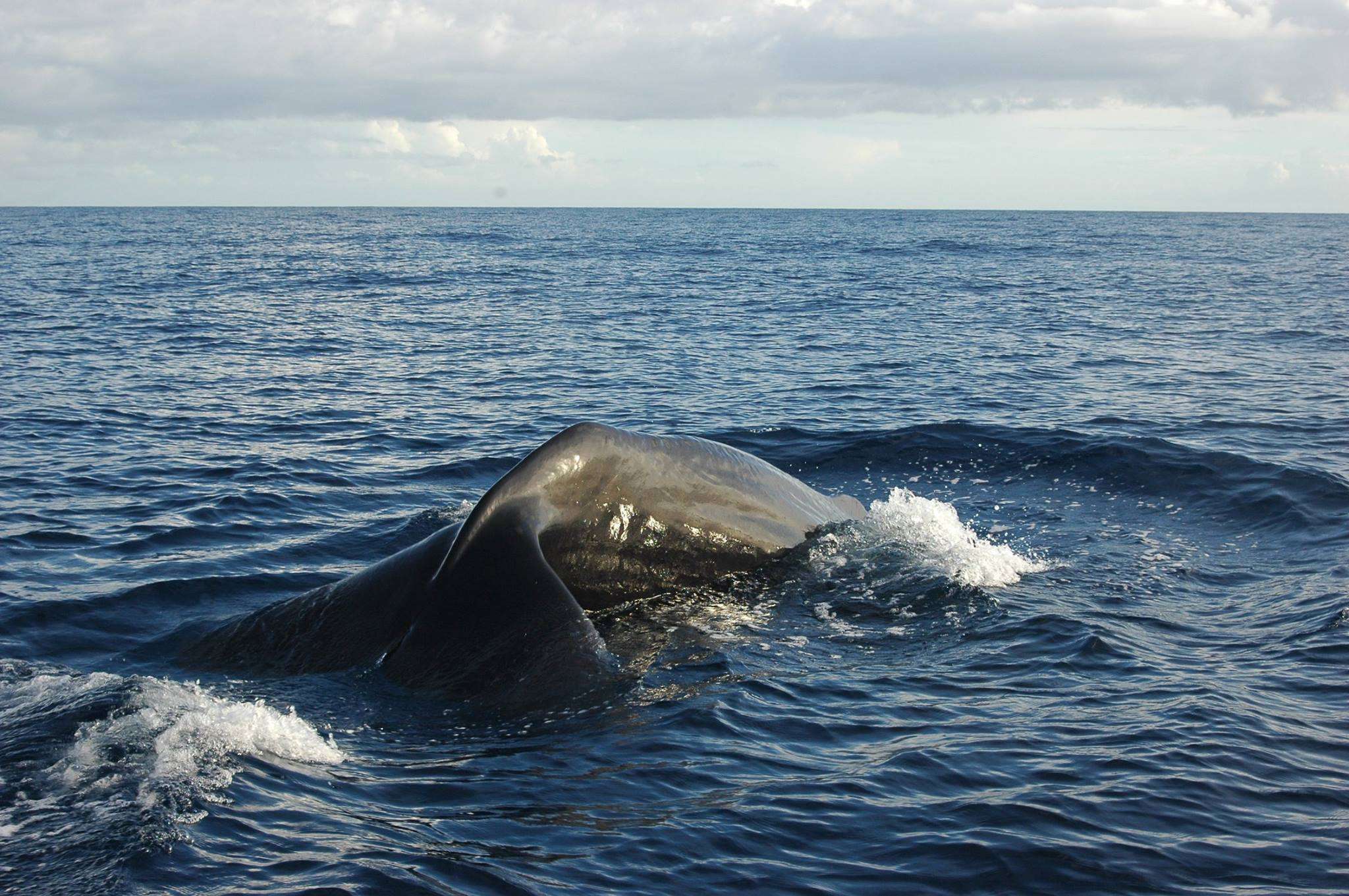 A sperm whale, just before it goes into the depths to feed...
PHOTOS TAKEN FROM THE BOAT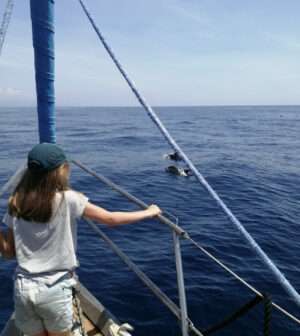 A group of dolphins swimming peacefully off Nice, Côte d'Azur.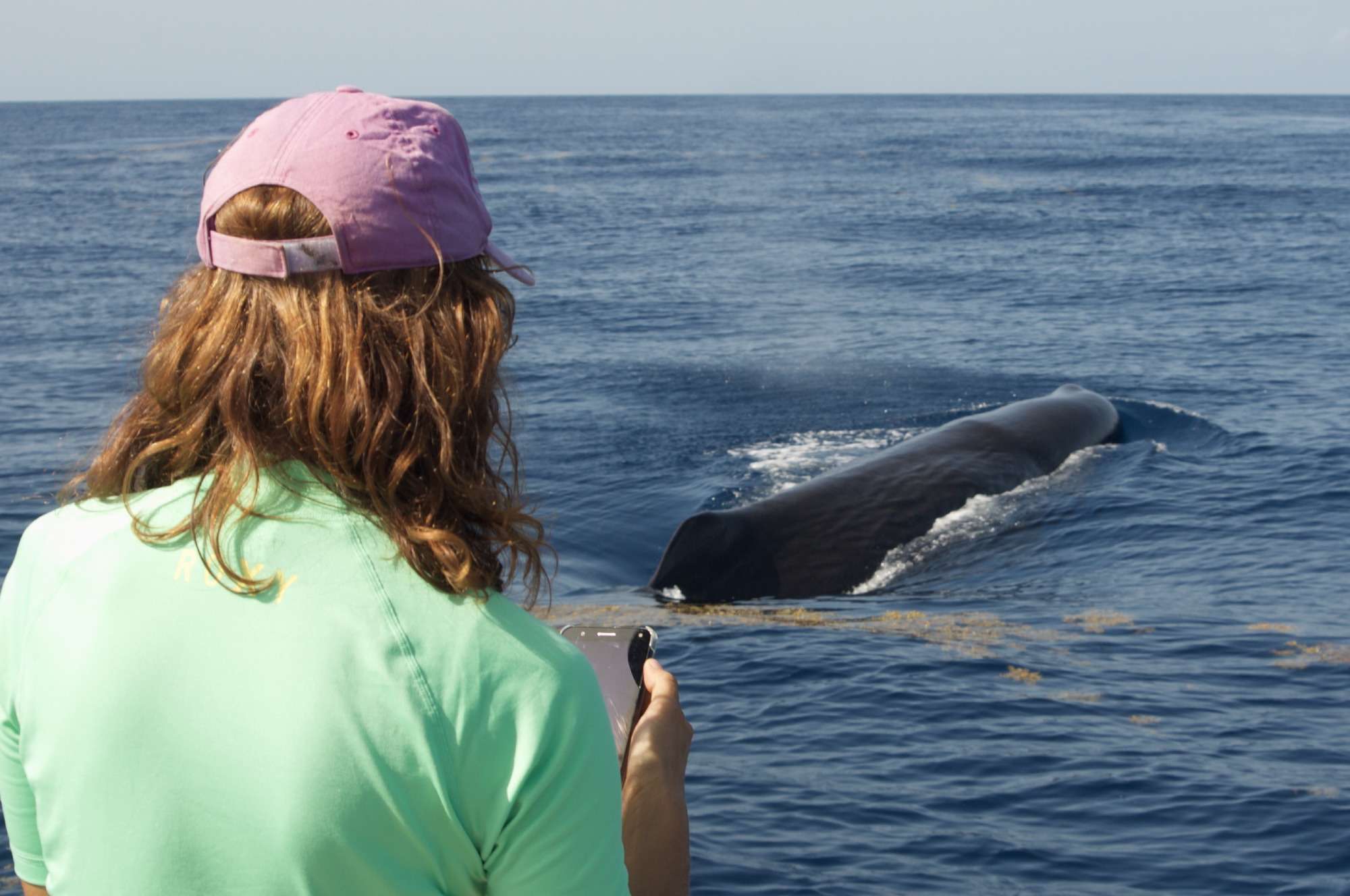 A sperm whale swims calmly around our boat, the Cetacea...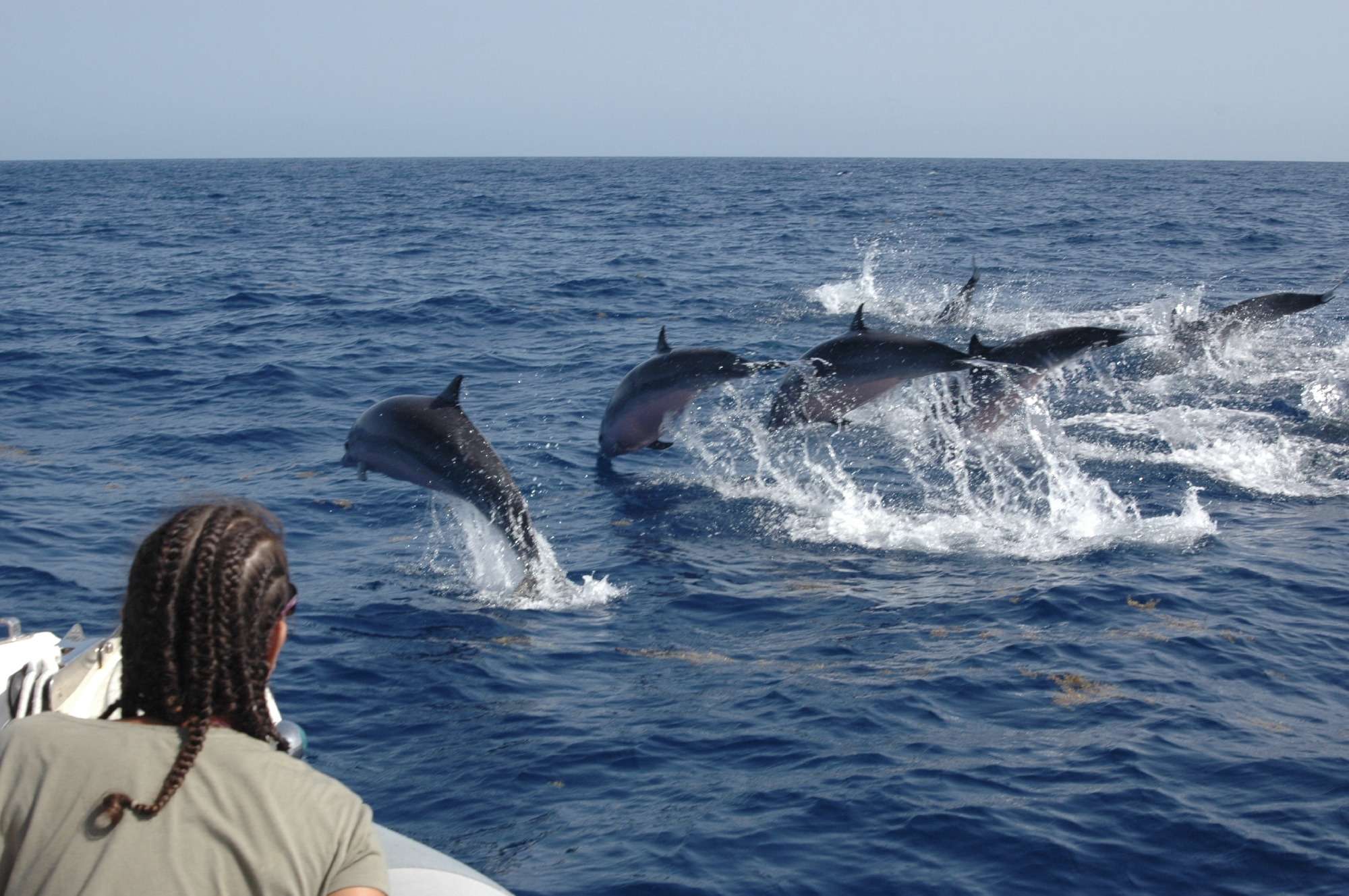 A group of dolphins in a very playful mood!