GUADELOUPE WHALE WATCHING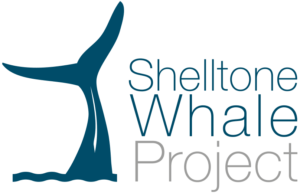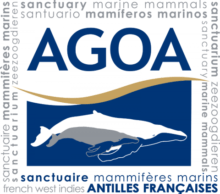 Whale, dolphin and sperm whale watching in Guadeloupe, in small groups (max. 11 people). A more intimate, softer, conscious approach, share the experience!

All year round, off Deshaies, we encounter "resident" cetaceans, humpback whales, sperm whales, dolphins and pilot whales, among others, we have more than 20 species of marine mammals living in the Agoa sanctuary where we work.

We go out every day, from 8am to 12pm. sometimes in the afternoon, except Sundays.
We are not tourism professionals, we are researchers, we welcome you on board to share our experience.
We are an association under the 1901 law, recognized as being of general interest for its scientific research on cetaceans and its environmental actions in the marine environment in the Agoa sanctuary in Guadeloupe.

We are setting up a geo-referenced and acoustic database of all cetaceans encountered on the leeward coast of Guadeloupe.

All this is described to you in real time on the boat, your own observations and photos are useful to us.

Your participation in our sea outings helps to finance our research.

We only ship people in a good mood.

What we are currently observing: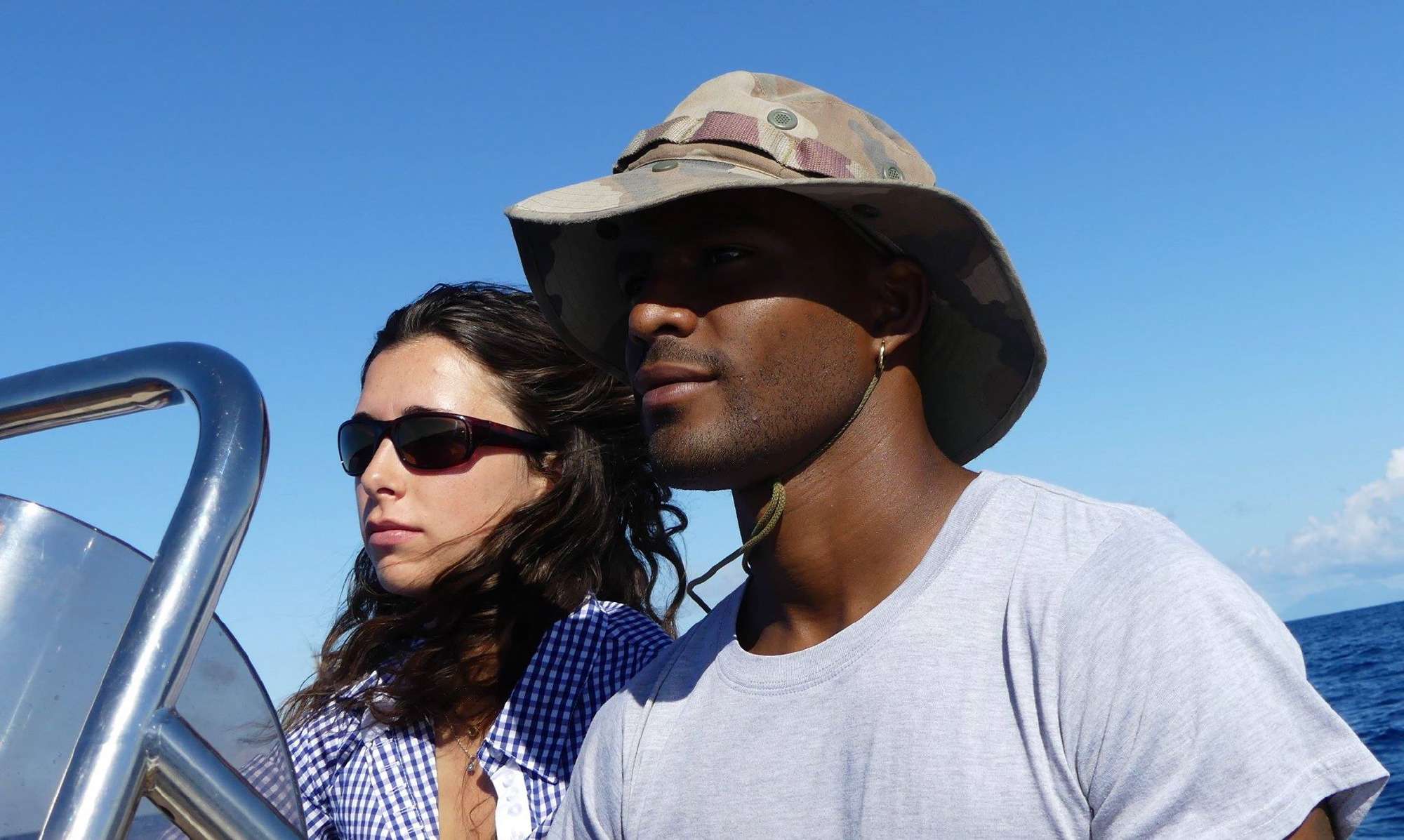 Lea, Agoa sanctuary certified guide and Nael, certified Captain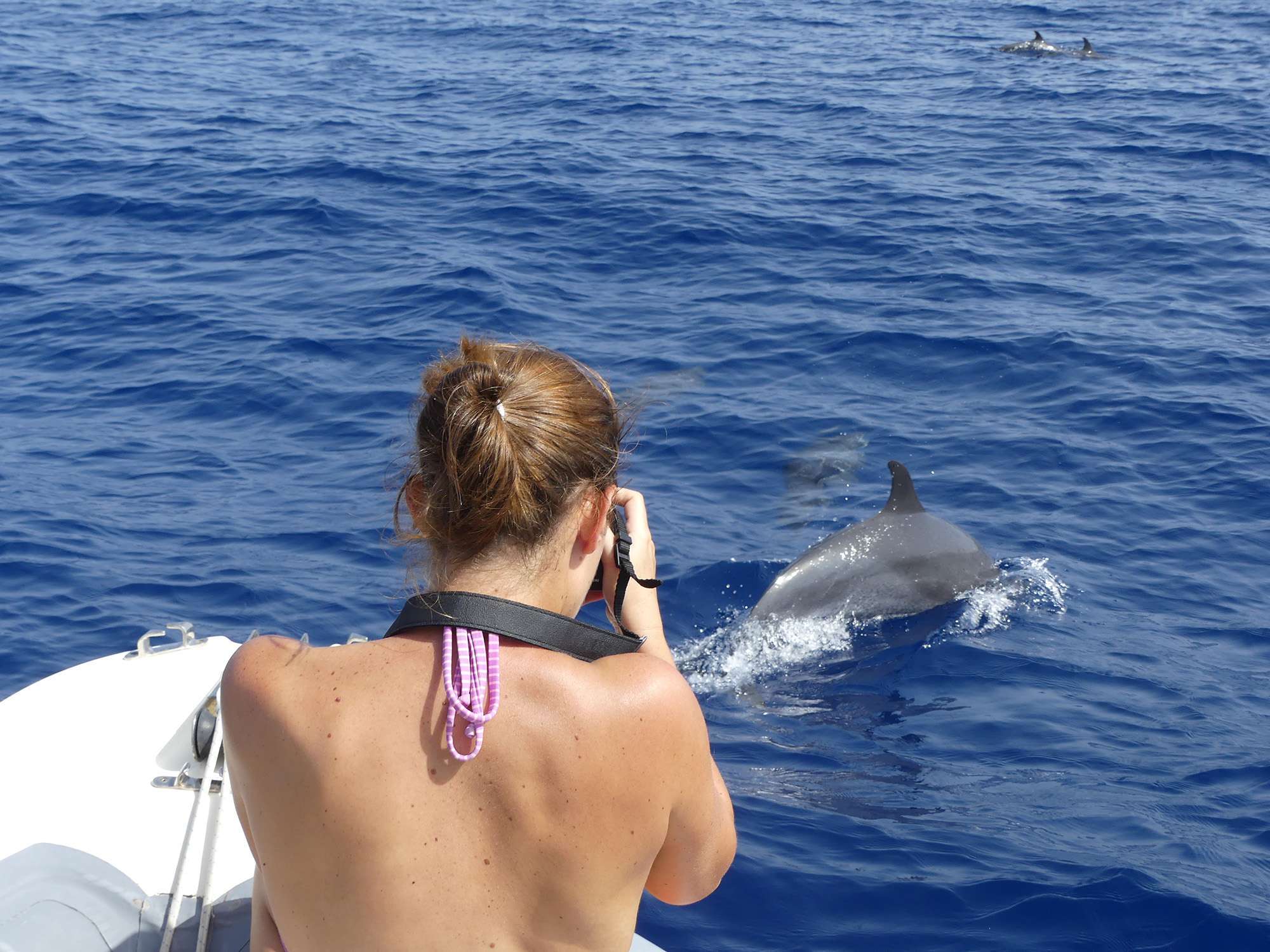 Dolphins love playing around the boat.
The Shelltone Whale Project has implemented a cetacean approach protocol, which is applied to each trip among whales, dolphins and sperm whales in Guadeloupe within the Agoa Marine Sanctuary.

Our observation protocol is governed by simple principles:
Our daily sea research trips have allowed us to establish a degree of trust over time with the whales of Guadeloupe, sperm whales and dolphins who now choose to interact with humans, in a calm and serene atmosphere.
A unique experience, a scientific, ecological, educational approach, based on the principles of non-intrusion and mutual respect with the dolphins, sperm whales and whales of Guadeloupe.
On every trip, we use our hydrophone (underwater microphone) and Pierre Lavagne de Castellan, marine boiacoustic expert, deciphers the sounds heard under the waves: whale songs, sperm whale codas, dolphin and pilot whale whistles. These live sounds then allow us to position the boat for the best chance of seeing the animals surface.
PRICING
Participation in half-day outing prices:
60 € per adult

40 € per kid under 12

 1 € person for the Guadeloupe National Park. This tax makes it possible to finance the protection of natural areas. Click here to learn more.
CONTACT US AND MAKE A RESERVATION
1 – Fill in the form hereunder.
2 – We confirm you quickly our availabilities, according to your wishes.
3 – You get a paiements link by email. You can pay using Paypal or your credit card.
Welcome aboard Nadja, which we have specially designed for cetacean watching, our boat offers a beautiful proximity to the animals and excellent acoustic quality, to make the most of the whales' singing.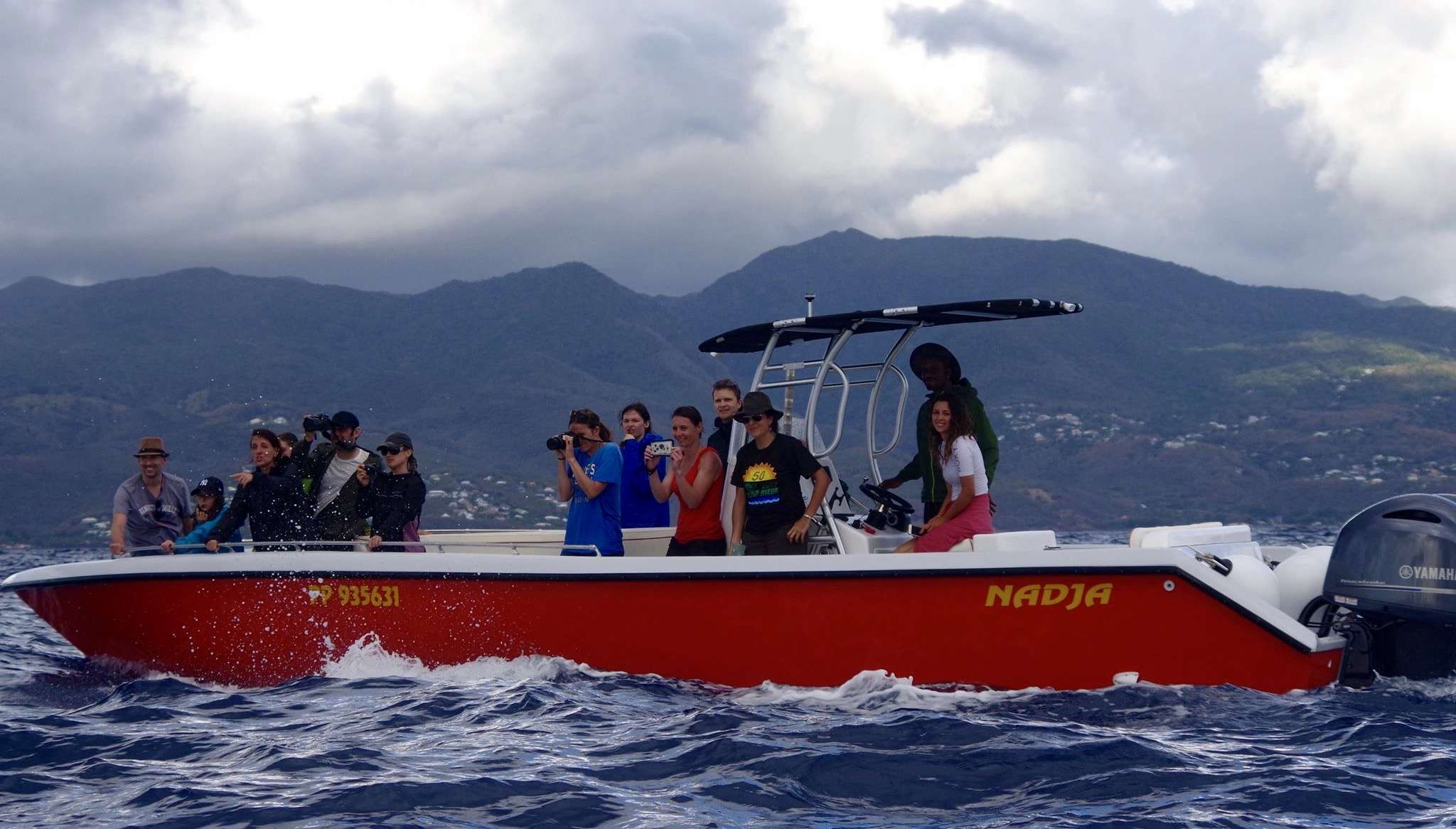 Un bateau spacieux et confortable pour que les 11 passagers (maximum) puissent observer de près les animaux.
Dauphins, cachalot, baleines, orques sont nombreux à venir nager près de notre port d'attache, Baille-Argent, sur la cote ouest de la Guadeloupe
PICTURES TAKEN FROM OUR BOAT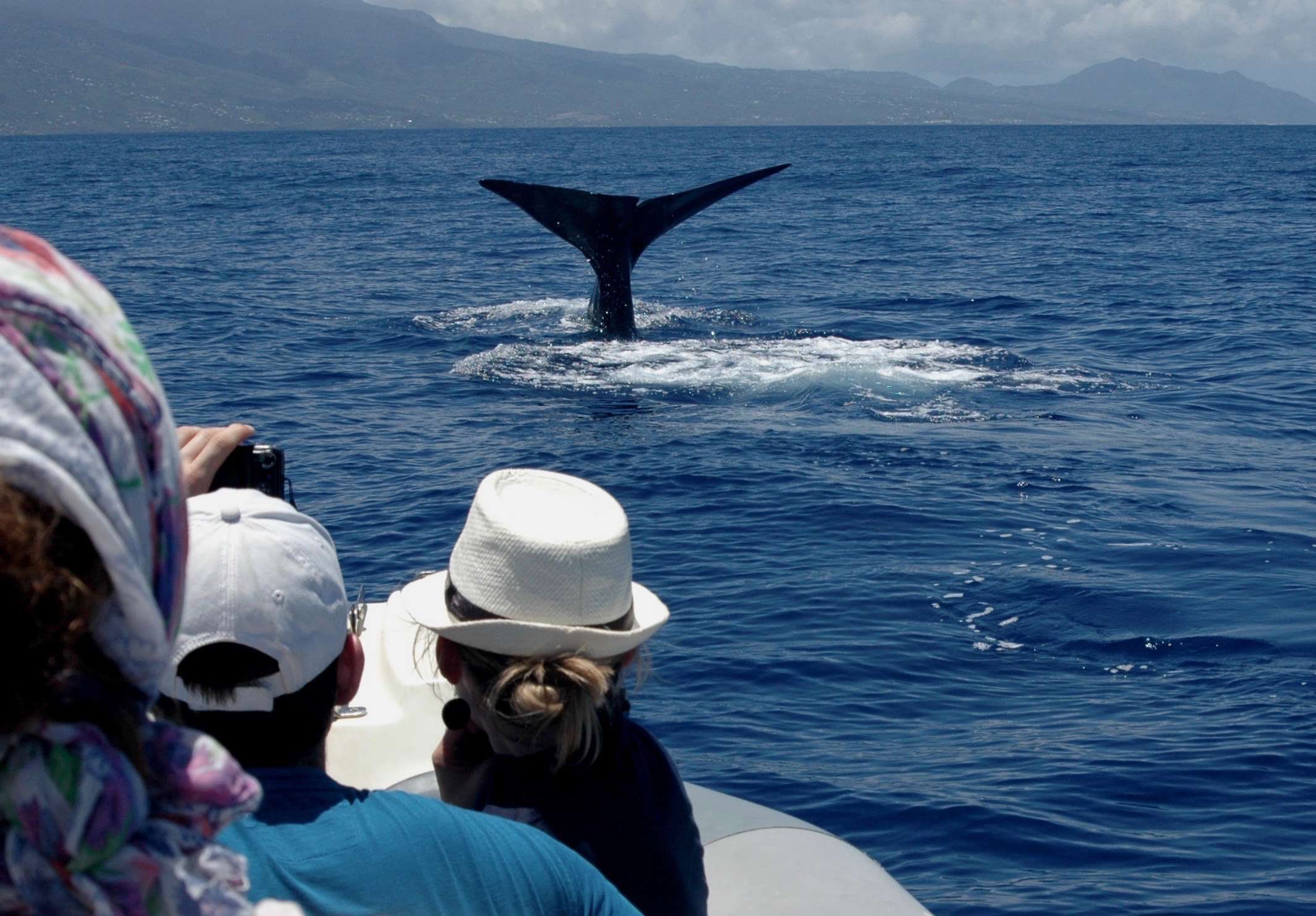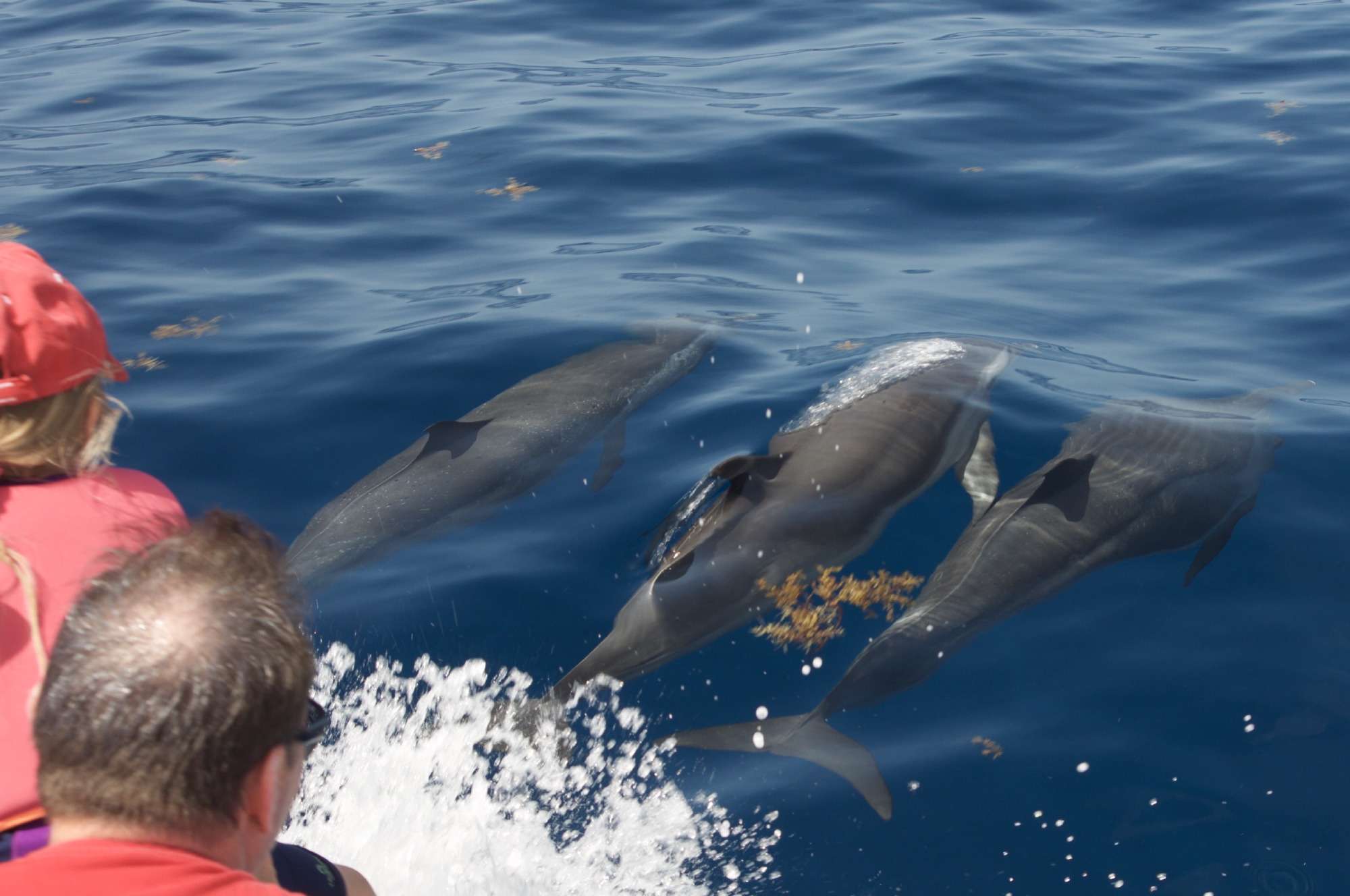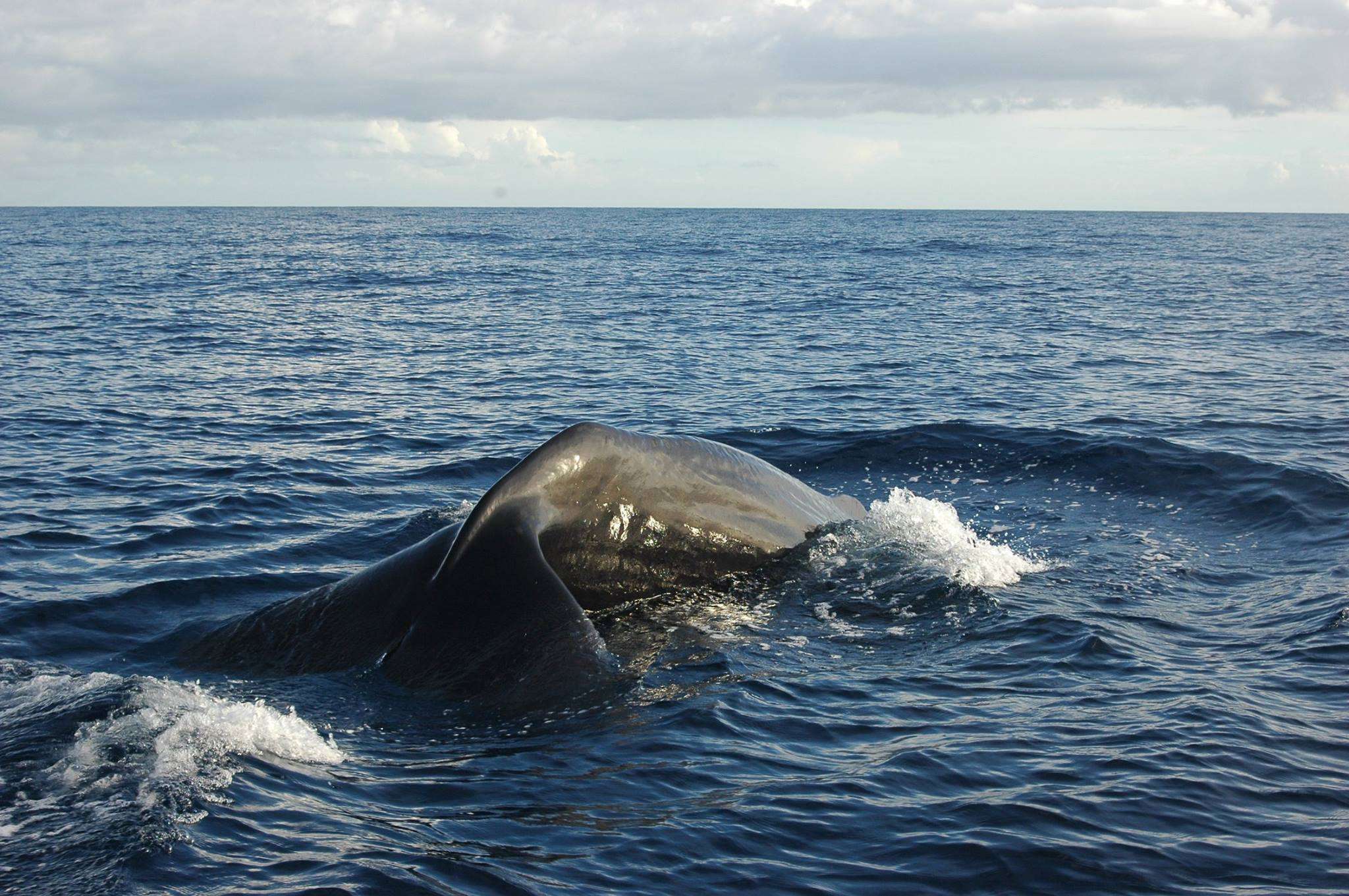 A sperm whale very clos to our boat, yet being very calm…
PICTURES TAKEN FROM OUR BOAT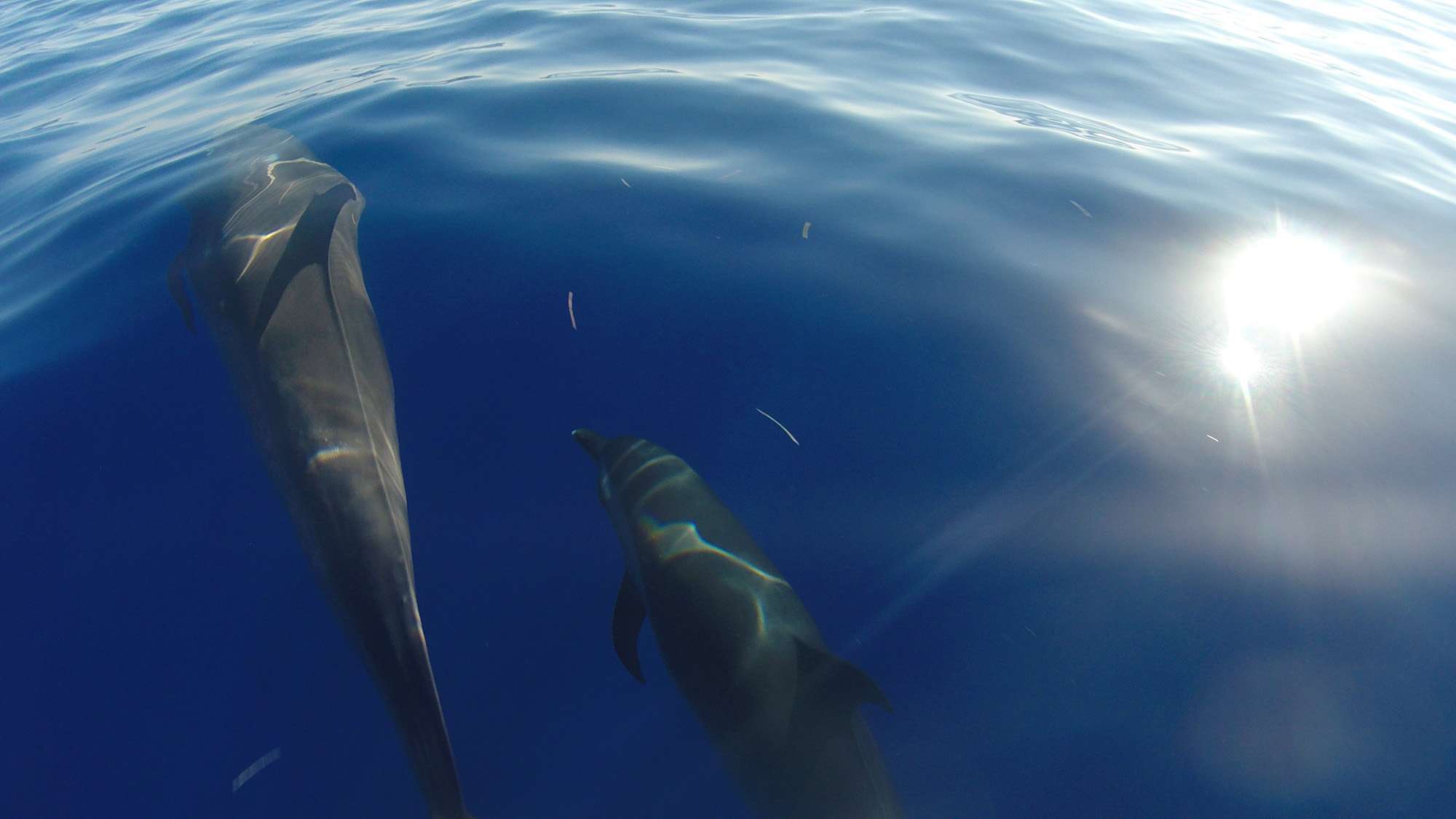 Dolphins come often near Deshaies in Guadeloupe and play around our boat…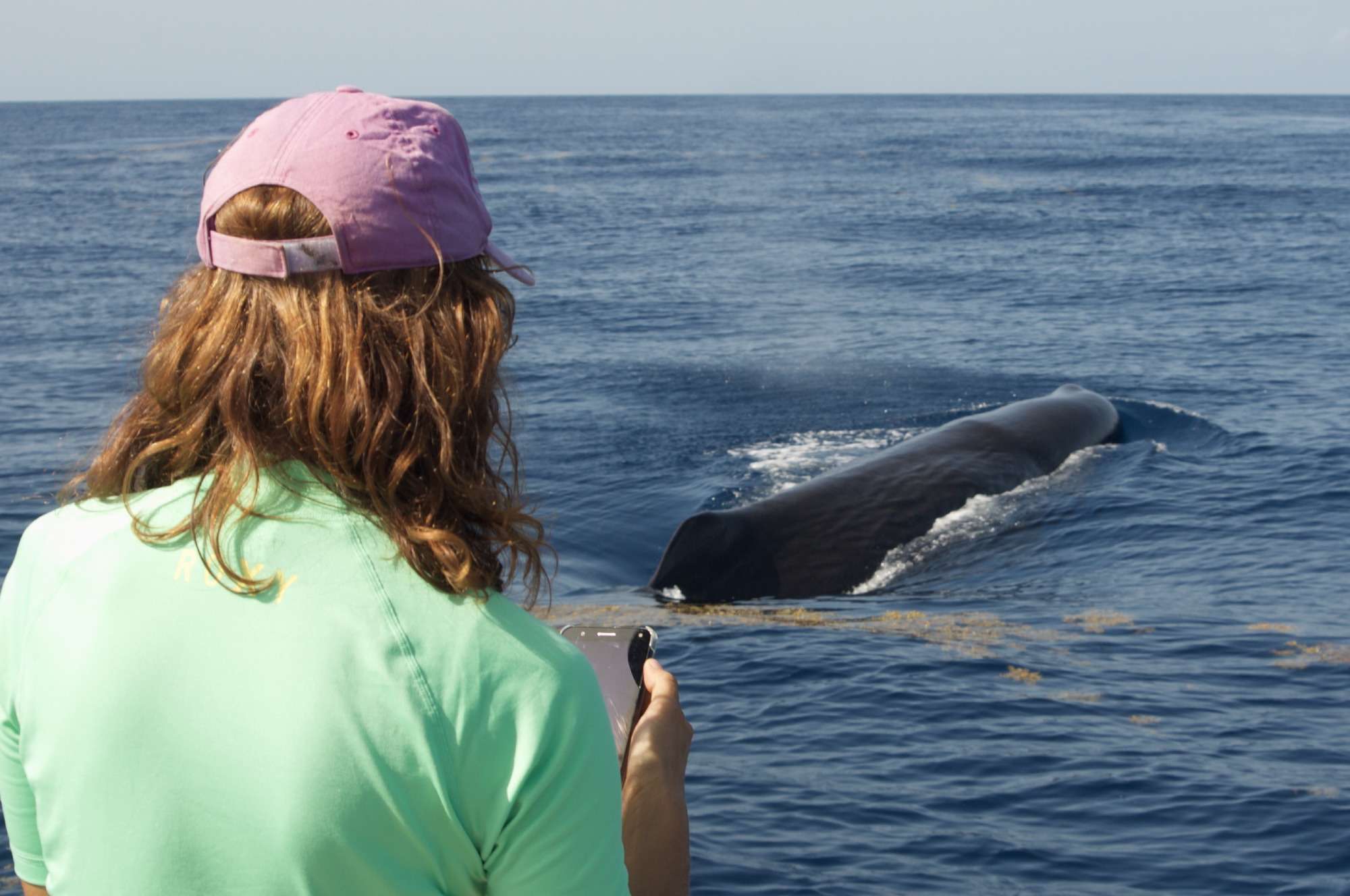 A sperm whale slowly moving forward…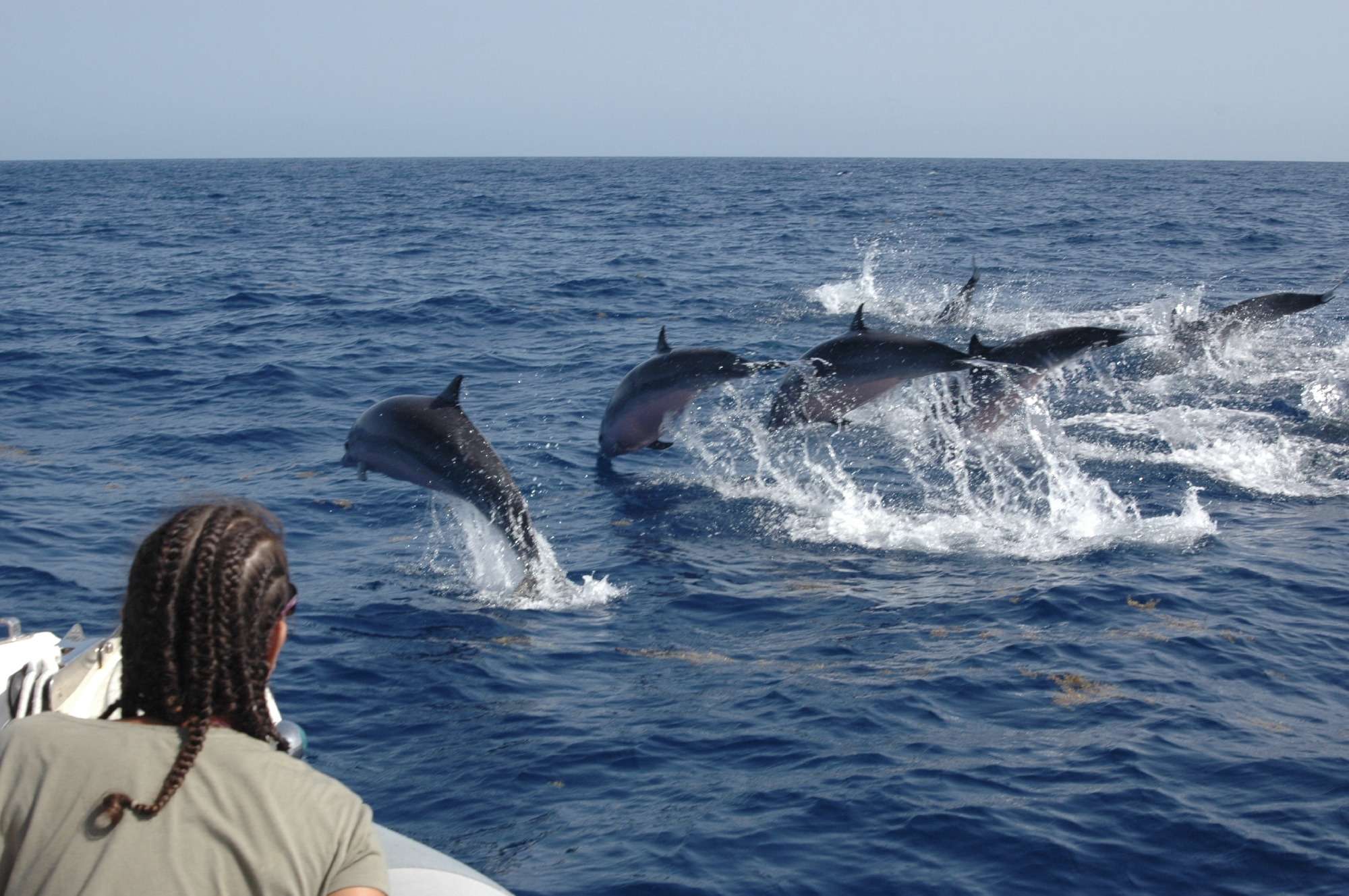 Dolphins are true fun players…