DOLPHIN AND WHALE WATCHING IN SAINT-PIERRE AND MIQUELON
Observation of dauphins et baleines à Saint Pierre et Miquelon,  en petit comité (6 passagers max.). Une approche plus intimatesofter, in conscienceshare the experience!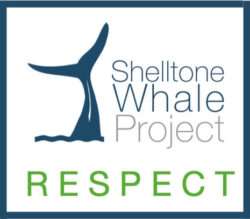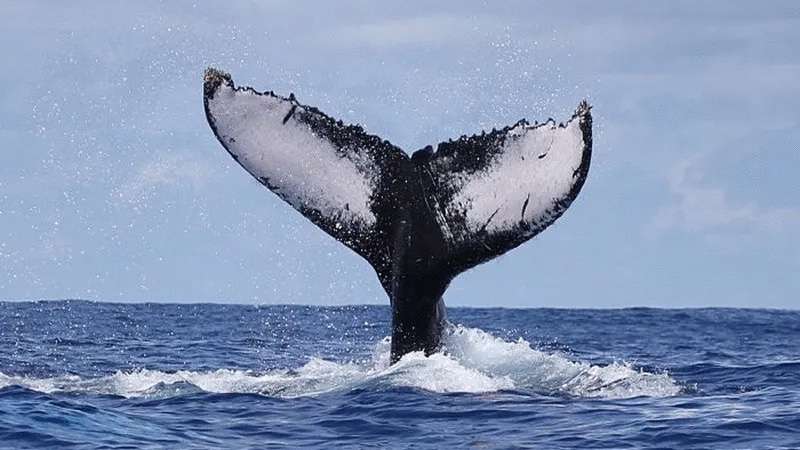 Many more photos at the bottom of the page, so don't hesitate to have a look...
We observe les cétacés, les pingouins, les phoques, les macareux de mai à septembre. Nous sortons tous les jours, à 8H30 et 14H00. Une sortie dure environ 3 heures.
Le départ se fait à St Pierre au pontoon E, entre l'école de voile et le Centre Culturel.
We are not tourism professionalsWe welcome you on board to share our passion and experience.
We are a association under the law of 1901, recognised as being of general interest for its scientific research on cetaceans of Guadeloupe and its environmental actions in the marine environment in the Agoa sanctuary in Guadeloupe.
On every trip, we use our hydrophone (underwater microphone) and we decipher the sounds heard in the sea: whale songs, sperm whale codas, the whistling of dolphins and pilot whales. These sounds, heard live, help us to decide which way the boat should go to give us a better idea of where we're heading. the best chance of observing the animals while respecting their own behaviour at the meeting.
Your participation in our sea trips helps to finance our research in inter-species communication. We only take on board people who are in a good mood. Watch the animals we are currently seeing by clicking on the button below.
Participation in the costs of a half-day sea trip:
70 Euro per adult

45 Euro for children under 12 years of age
Réservez votre sortie en mer à Saint-Pierre et Miquelon
1 - Click on the date of your choice
2 - Choose your timetable, morning or afternoon (unless already red, because full)
3 - Confirm the number of adults and children.
You can then choose to offer a gift voucher, if you wish.

4 - Payment can be made online by bank card.
5 - You will immediately receive your boarding ticket by e-mail.
Any questions? Read our FAQ below. Thank you and see you soon!

Payment by credit card 100% secured on this site.
DOLPHINS AND WHALES IN SAINT-PIERRE AND MIQUELON :
THE CREW THAT ACCOMPANIES YOU AT SEA TO DISCOVER THE CETACEANS.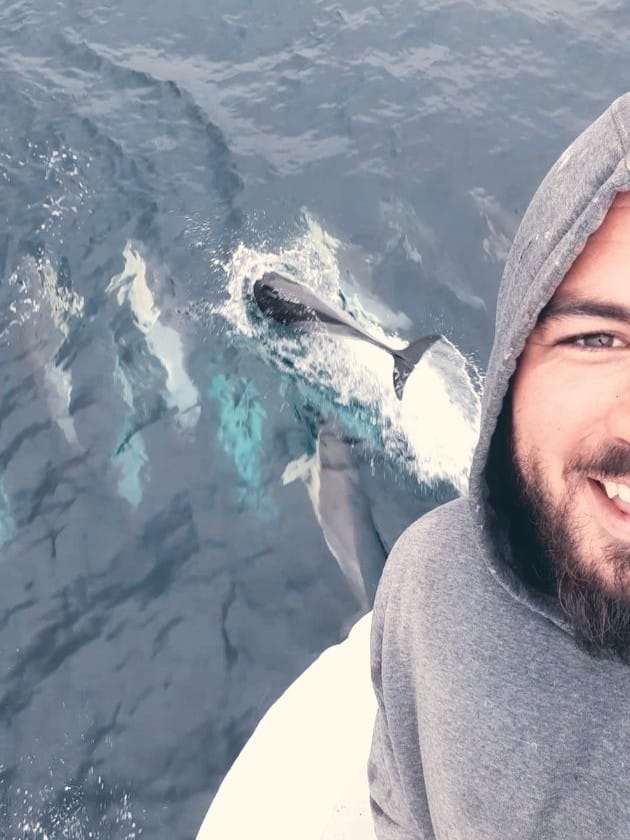 Originaire de banlieue parisienne, Corto est attiré très jeune par la mer, notamment grâce au film « Le Grand Bleu ».
Il a commencé à naviguer d'abord à la pêche puis dans la marine marchande, tantôt en matelot, puis en capitaine.
Sa première vraie rencontre avec les cétacés se fait en 2017, à Saint-Pierre et Miquelon. Depuis c'est un amour inconditionnel qu'il porte à ces animaux et à ce territoire.
Entourées de cétacés, de pingouins, de phoques, de macareux, les eaux de l'archipel de Saint-Pierre et Miquelon sont devenues son terrain de jeux pour partager sa passion avec le public. Il a rejoint la team Shelltone en 2023.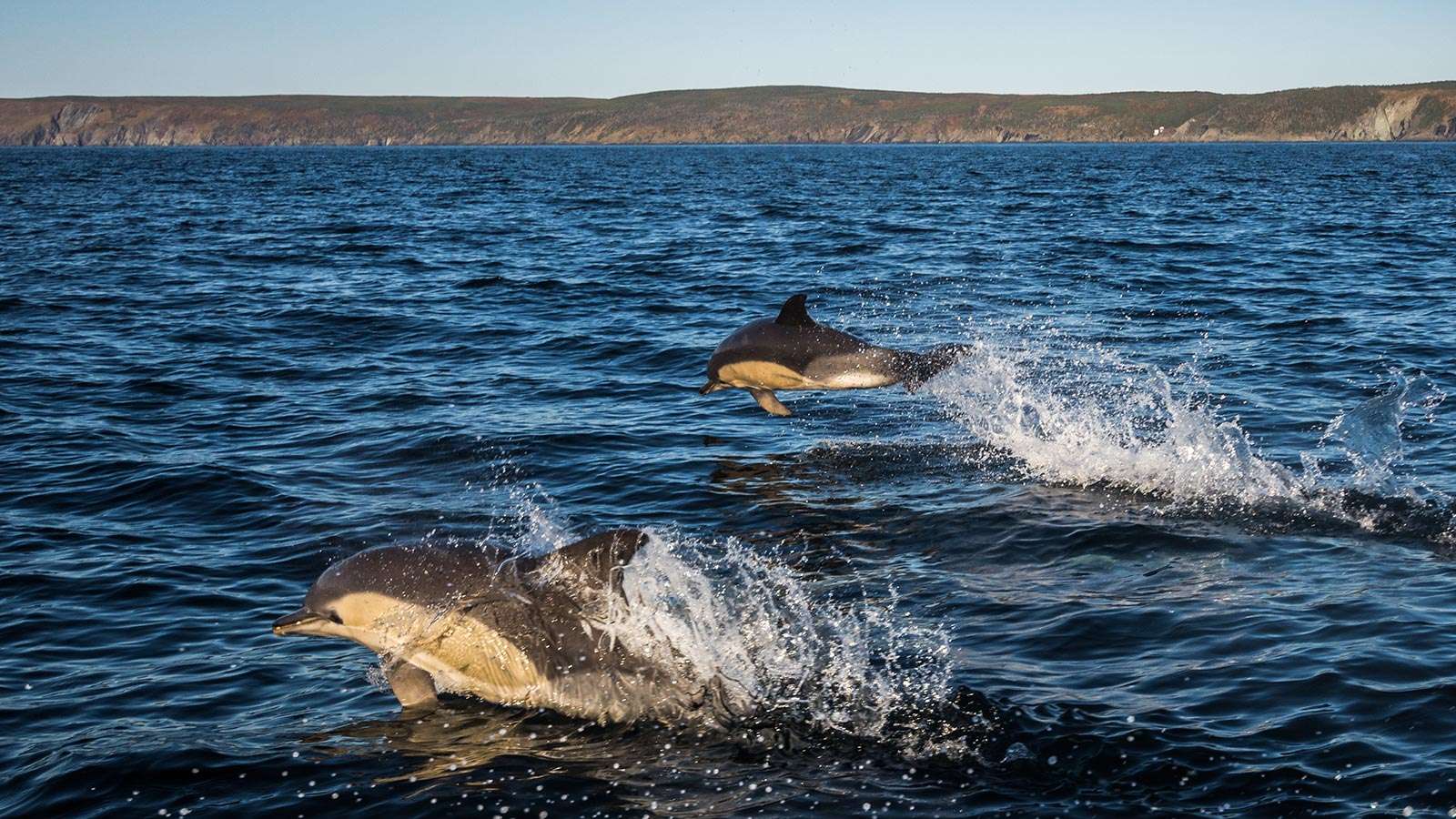 Dolphins often come near the boat and play with us...
Bienvenu à bord ! Notre bateau offre une belle proximité avec les animaux et une excellente qualité acoustique, pour profiter au mieux du chant des baleines. Et vous ne serez jamais entassés sur notre bateau 🙂
Un bateau pour 6 passagers (maximum). Il permet d'observer de près les animaux.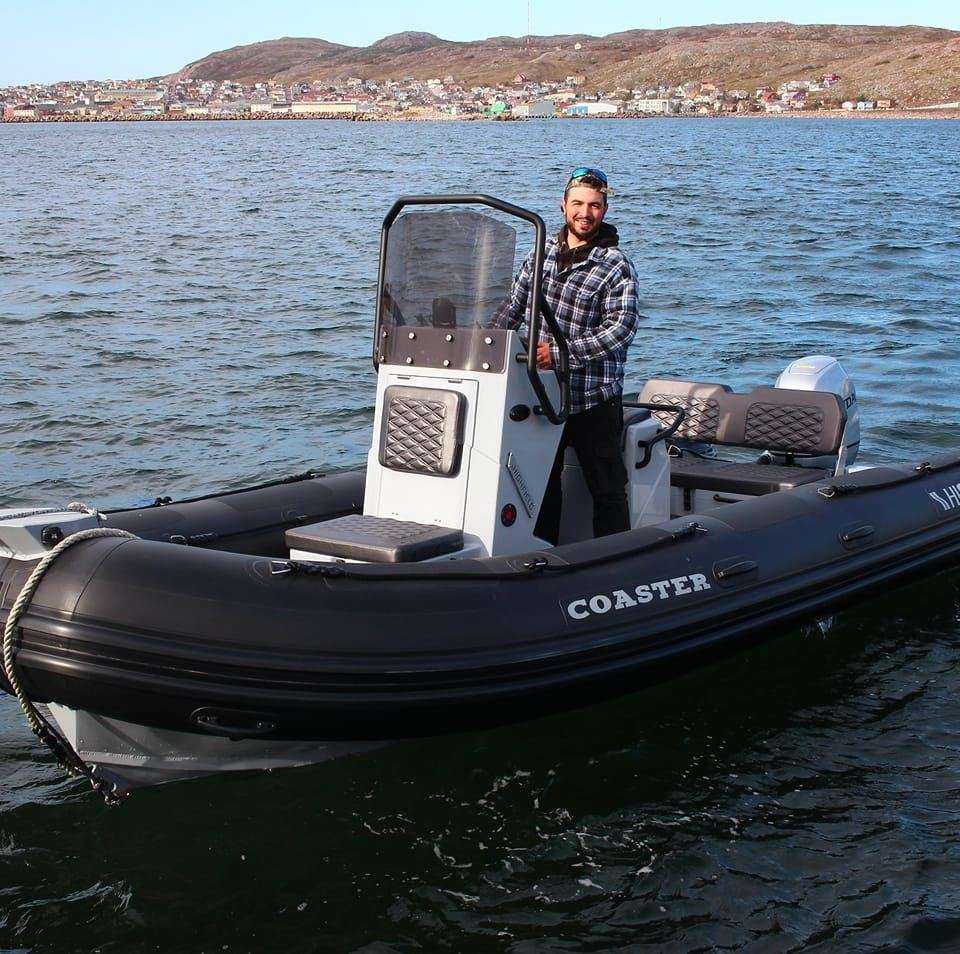 DOLPHINS AND WHALES IN SAINT-PIERRE AND MIQUELON
Ainsi que de nombreux autres cétacés et ds phoques, souvent joueurs !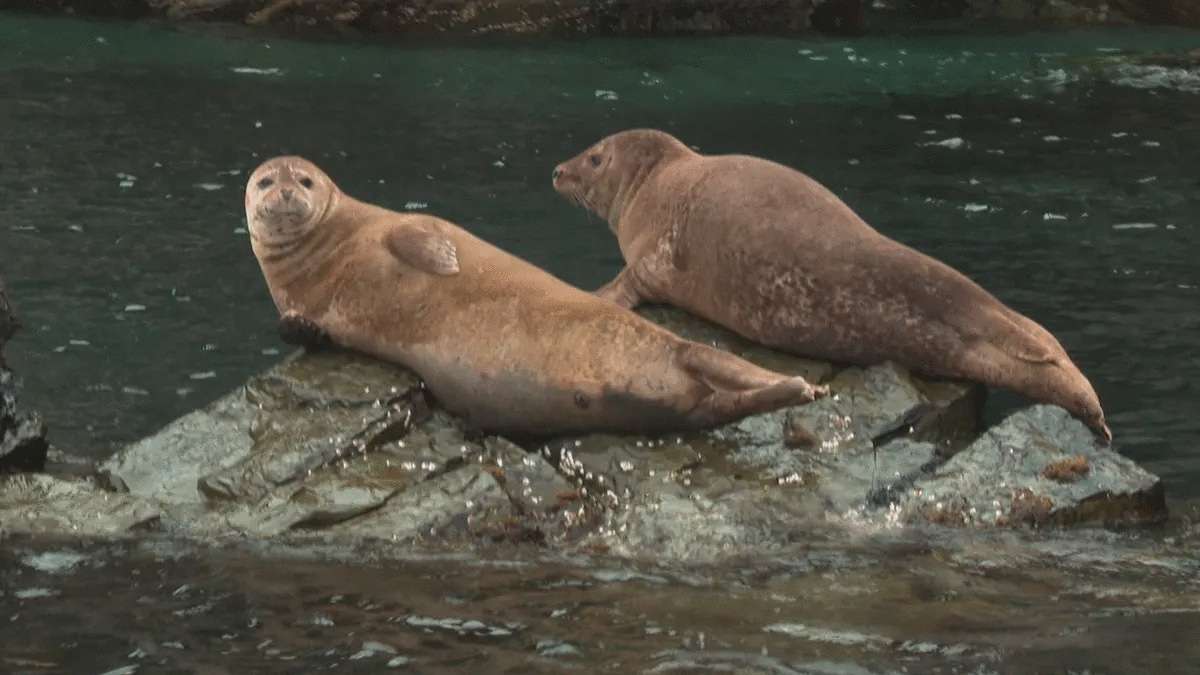 Le Shelltone Whale Project a mis en place un protocole d'approche des cétacés, qui est appliqué à chaque sortie en mer parmi les baleines, dauphins… 

Our observation protocol is governed by simple principles:
Nos sorties en mer quotidiennes, pour y mener nos recherches, nous ont permis d'établir dans le temps un climat de confiance avec les baleines, orques et dauphins de Saint-Pierre et Miquelon qui seuls décident d'une interaction avec les humains, dans une ambiance calme, sereine.

A chaque sortie, nous utilisons notre hydrophone (micro sous marin) et nous  décryptons les sons entendus dans la mer, chants de baleines, sifflements de dauphins etc… Ces sons entendus en direct, nous permettent de décider de l'orientation du bateau pour se donner le plus de chance d'observer les animaux.

Une expérience unique, une approche scientifique, écologique , pédagogique, basée sur des principes de non intrusion, de respect mutuel des dauphins, baleines de cette région du globe.
PHOTOS TAKEN FROM THE BOAT